What Is Whole Product Plotting?
A visual approach for scoping the most important features of a product/service. It is a drawing of multiple concentric circles, each of which represents an additional layer of details for the product/service. At the core are the generic product/service characteristics (features), followed by minimal conditions circle (must haves), an augmented product circle, a potential circle (differentiations and customer retention features) and additional circles if required.
Why Do Whole Product Plotting?
Opens up the product development for the whole team
Identifies what matters and get everyone on the team to understand the design and prioritisation of features
Provides transparency in prioritisation and strategy/vision alignment
Helps move the focus on the important / differentiating features
When used for existing products/services allows for uncovering options for pivoting
How to do Whole Product Plotting?
This practice could be used in combination with practices as Impact Mapping, Lean Canvas, Value Proposition in order to build a vision for a product/service and translate that vision into actionable and prioritized set of features.
The output from the practice may invoke User Research, Usability Reviews (for existing products/services)
It can also serve as prioritisation tool for the Product Backlog
Look at Whole Product Plotting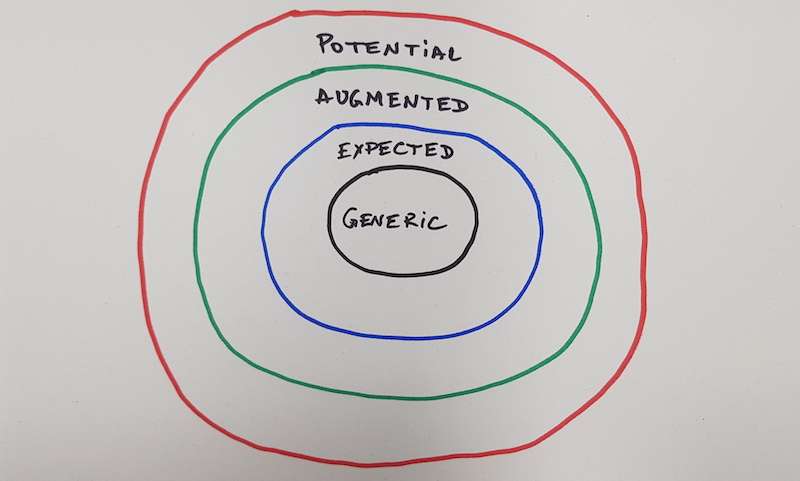 Links we love
Check out these great links which can help you dive a little deeper into running the Whole Product Plotting practice with your team, customers or stakeholders.